SENIOR PORTRAIT PRICING
---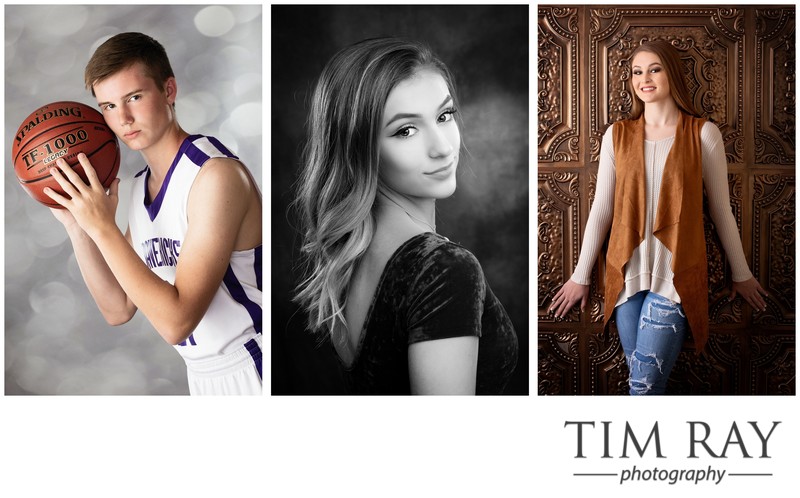 Unlike a seemingly endless list of new and want-to-be senior portrait photographers. Tim Ray Photography continues to stand above the rest for exceptional quality senior portraits. Tim Ray is a master of lighting and posing, and you will look your very best in every single portrait Tim creates of you. Resulting in beautiful selection of creative images for you to choose from to decorate the walls of your home.

Being the best doesn't have to mean being the most expensive—far from it! There are beautiful contemporary portraits to fit every budget. We have gift print packages starting at just $99 for five small gift prints (8 X 10 or smaller). We also offer our Signature Wall Portraits starting at just $195.
---
EXPRESS COLLECTION - $400
FREE 30 minute session included
2 Outfits
10 retouched and enhanced files with print rights
$100 wall portrait credit
---


REGULAR SESSIONS:
All regular sessions require a creative fee due at time of booking. This fee covers the time and talent of the photographer and doesn't include any files or products.

DELUXE FULL SESSION - $200
Unlimited Outfits
Up to 2 hours
Studio and Outdoors near our studio
$100 wall portrait credit
HALF SESSION - $100
One Outfit
Up to 30 minutes
Studio Only


Add locations: $100 each includes 60 minutes additional time
---


GIFT PRINTS ( 8 X 10 and smaller)
starting at $35
PACKAGES
starting at $159
WALL PORTRAITS are our specialty!
starting at $195
---



Our studio is both sustained and honored by your referral of family and friends.
Thank you