Photographers Tim & Stefanie Ray
---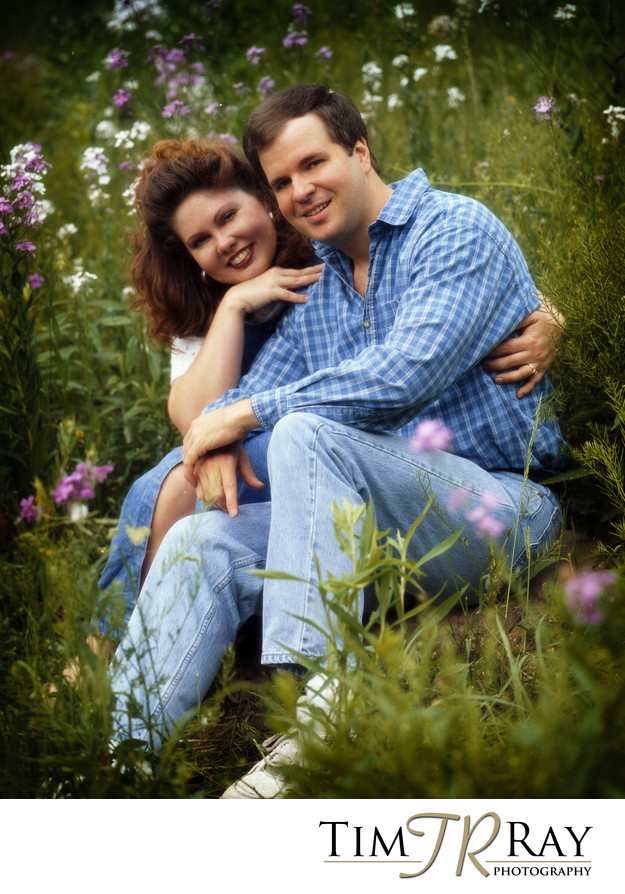 My name is Tim Ray and I and my beautiful wife Stefanie are photographers in beautiful "Almost Heaven West Virginia". Stefanie and I have two very wonderful daughters Josie and Emily.
We are a husband and wife team that specializes in cinematic storytelling throughout your day. We focus on the people and the moments that make your day the moment of a lifetime.
Our focus is to create an amazing album for you that will become a family heirloom that is cherished for generations.
Photography is a passion for us, and it all started out for me when I was just about 6 years old and received my first camera from my Grandpa Ray, I remember the thrill of receiving that very first camera. My passion for photography only grew, and ultimately became my full-time profession in 1991. It's hard to believe that it has been 26 years since starting my business. I have photographed 1,000's of portrait sessions and over 900 weddings in the last 26 years.
We believe that capturing the perfect moments are more important than anything else we can do as photographers. Memories are to be cherished and are our most valuable possessions.
My style can be best summed up as timeless, romantic and elegant. My goal is to give my clients the most beautiful and artistic photographs, yet keeping it fun.
There are many to thank for my success, let me start off by thanking my beautiful wife Stefanie for her love and support, and long hours she puts in correcting, enhancing our images so that they look fantastic, and for creating beautiful albums and emotional storytelling slideshows. She is my inspiration! Also my two beautiful daughters Josie and Emily for the laughter they bring into my life, my dad for his help, encouragement, and of course prayers, my mom who is now in Heaven, I miss you mom, and most importantly Jesus Christ my Lord and Savior.

My primary focus is to create images that capture who you really are beautifully and artistically, all the while making you look fabulous! It's easy to capture someone's likeness, but I want to go much deeper and capture the real you. Whether it's making a bride look her very best in front of the camera, or capturing those special moments in your life to be cherished and relived. I am committed to excellence in everything that I do. It has been an honor to have been selected by so many wonderful wedding couples, to photograph their wedding day since starting my business in 1991.

Our commitment to our clients is to offer the very best possible quality of photography, with friendly reliable service that is second to none. I thank you for taking this time out of your important life to view our website. If you would like the latest news I recommend visiting our blog.