SENIOR PORTRAIT INFORMATION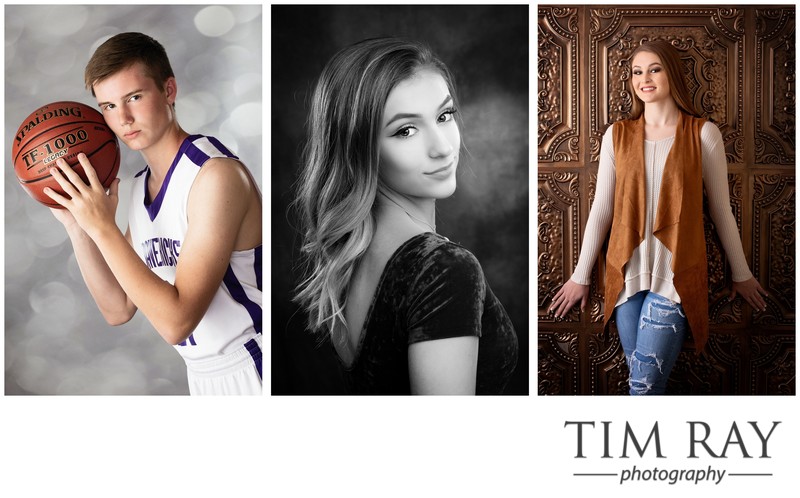 Unlike a seemingly endless list of new and want-to-be senior portrait photographers. Tim Ray Photography continues to stand above the rest for exceptional quality senior portraits. Tim Ray is a master of lighting and posing, and you will look your very best in every single portrait Tim creates of you. Resulting in beautiful selection of creative images for you to choose from to decorate the walls of your home.

Being the best doesn't have to mean being the most expensive—far from it! There are beautiful modern portraits to fit every budget. Rather than structured rigid packages that force you to order products that you don't really want, we have a opted to offer a Create-A-Collection allowing you to create a perfect collection that suits your individual needs. There are no minimum purchase requirements, so you can spend what you want for your senior portraits! Get ready for an incredible experience and amazing senior portraits that your family and friends will rave about.
---
PORTRAIT SESSIONS
Portrait session fees cover the time and talent of the photographer for the session only, and don't include any portraits or files. Portraits are ordered separately.
LOCATION $300
Unlimited Outfits
Up to 3 hours
Studio, Outdoors and On-location
Includes a free bonus family session!
OUTDOORS $200
Unlimited Outfits
Up to 2 hours
Studio and Outdoors
STUDIO $100
2 Outfits
Up to 1 hour
Studio Only
---
PRINT PRODUCTS
Many other products and sizes are available. Call us for more information.
WALL PORTRAITS (20" to 40") are our specialty!
Starting at $250
GIFT PRINTS (8x10 and smaller)
Starting at $35

FULL RESOLUTION PRINTABLE DIGITAL FILES
Starting at $95
SEPTEMBER - OCTOBER SENIOR SPECIAL:
50% OFF YOUR SESSION FEE PLUS FREE RETOUCHING!
---