SENIOR PORTRAIT INFORMATION
---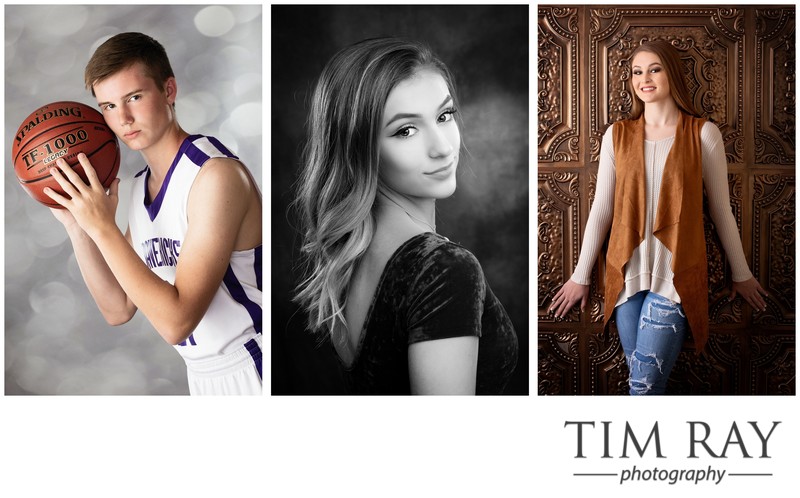 ---
PRICING
Tim Ray Photography is a cutting edge photography studio that specializes in creating amazing portrait art for you enjoy and proudly display in your home for many years to come.
Instead of pre-set packages that would limit your options, we prefer to allow you to select the sizes and quantities you want by building your own custom portrait collection. Save while getting exactly what you want. Simply select the sizes, quantities and finish you would like from each of the following categories:
WALL PORTRAITS
11×14 or larger
SMALL GIFT PRINTS
6 or more – 4×6, 5×7 & 8×10 – great gifts for family
ALBUMS
you'll love easily being able to look back at your images years down the road
WALLETS
great for friends, scholarships, applications…
MULTI-IMAGE COMPOSITE WALL ART (optional)
athletes love our custom montages
100% SATISFACTION GUARANTEE
You must be absolutely in love with the portraits we create at your portrait session or we will redo them free of charge. If you still aren't happy with them, then we will refund your entire session plus give you $39 for your time. That is how certain we are that you will love your portraits, and how important it is for us to create something very special for you.
WE ONLY ACCEPT 30 SENIORS PER YEAR
Rest assured that you have found one of the leading professional photography studios in the nation. Tim has been photographing high school seniors for 28 years. We take great pleasure in creating memories and beautifully finished portrait art for you to enjoy for many years to come.
---
Tim Ray Photography - Voice/Text 304-363-8395 / Email Us