SENIOR PORTRAIT INFORMATION
---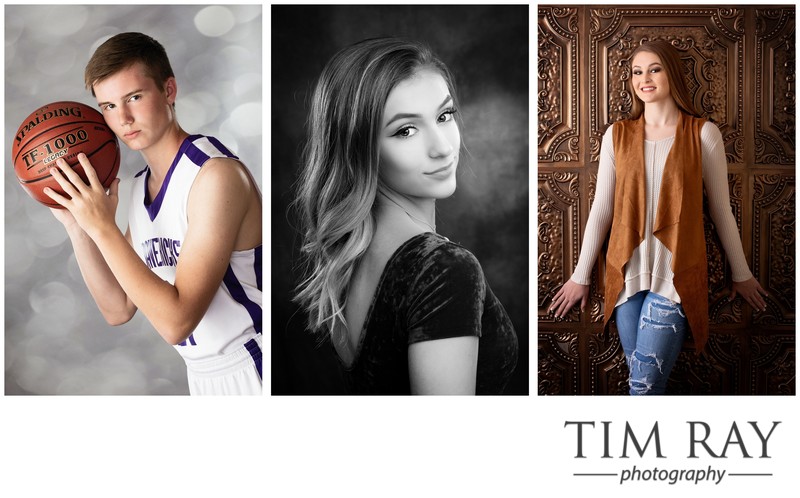 ---
---
Unlike a seemingly endless list of new and want-to-be senior portrait photographers. Tim Ray Photography continues to stand above the rest for exceptional quality senior portraits. Tim has been photographing high school seniors full time for 27 years, and is a master of lighting and posing, therefore you will look your very best in every single portrait Tim creates of you. Resulting in beautiful selection of creative images for you to choose from to decorate the walls of your home.

Being the best doesn't have to mean being the most expensive—far from it! There are beautiful modern portraits to fit every budget. Our create-a-package is made to be flexible, so you can create a portrait package that will best compliment your home and your personal needs. Clients who are primary interested in gift prints usually spend between $300 and $995. Clients who are interested in gift prints as well as wall art or create-a-collection invest between $575 and $3000. Get ready for an incredible experience and amazing portraits that your family and friends will rave about.

We pride ourselves in having a 100% satisfaction guarantee. Our first priority is to create beautiful masterpiece portraits that you and your family will enjoy for generations.

---
CREATIVE FEES
We will discuss all prices, products, and options at your complimentary Pre-Portrait Consultation.
Creative fees cover the time invested in the photo session only. Prints or Digital Files are separate.
Minimum purchases apply to some sessions
SESSIONS
Studio and On-Location Sessions Available
Starting at $100
---
PRINT PRODUCTS
Many other products and sizes are available. Call us for more information.
WALL PORTRAITS (20" to 40") are our specialty!
Archival High Resolution File included free with every wall portrait
starting at $295

NEW ACRYLIC WALL PORTRAITS
Incredibly beautiful!
starting at $550
GIFT PORTRAITS
starting at $50

FULL RESOLUTION PRINTABLE DIGITAL FILES
Starting at $75
Digital Files from Wall Portrait poses included free
BUILD YOUR OWN PACKAGE
Build your own package and save 20% off à la carte prices!
Combine:
Create your own packages for as low as $385
---
Tim Ray Photography - Voice/Text 304-363-8395 / Email Us