WEDDING PHOTOGRAPHY PRICING
---

---
INVESTMENT
Let's chat about how we can tell your story.
According to Brides.com, the #1 regret most brides have after their wedding is that they didn't allocate enough of their budget to quality photography.

If you are looking for an experienced, creative, artistic, friendly, passionate, fun, visual storyteller, who will blend in with your family and friends and capture amazing moments, Tim Ray is your photographer. Tim brings nearly 30 years of experience photographing weddings. What makes a great wedding photographer goes far beyond the ability of just taking a pretty picture, Tim has photographed over one thousand weddings, and has learned how to make wedding photography a pleasurable experience for his brides and grooms. His easy-going personality puts his couples at ease, allowing him to capture couples who are more relaxed and with much more natural expressions.
Wedding coverage starts at $950 for intimate weddings and elopements. For full wedding days, associate coverage and destination weddings please get in touch with us, so we can provide you with information specific to your unique wedding day.
INQUIRE ABOUT AVAILABILITY AND DETAILED PRICING BELOW
---
CONTACT FORM
---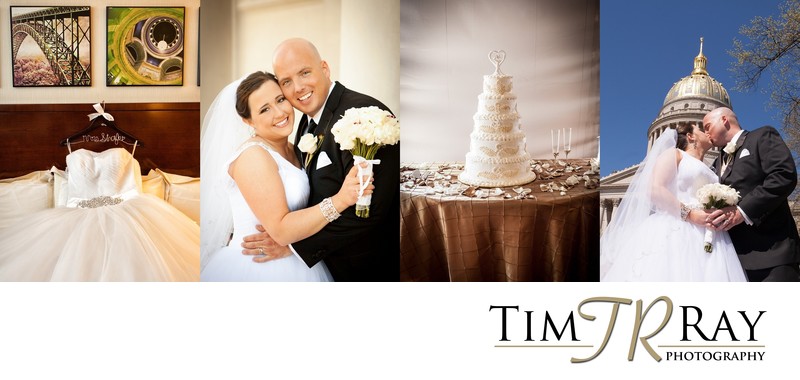 ---
"I could not be more happy with our selection of Tim Ray as our photographer. He is extremely professional - he has done this for years so he knows how these events go and that really comes in handy! My Mom commented so many times after the wedding how she was fascinated when she saw the photos because he got so many wonderful photos of the reception and the ceremony - but we never saw him - he did an amazing job of just blending in. The photos were phenomenal and I couldn't have asked for more. It's also worth mentioning that I had a very eventful wedding - we flooded the hotel - by accident! Yet, Tim managed to still get all of my details shots, all of the shots I wanted AND we stayed on schedule - I was flustered but he never was!! He isn't cheap - but remember you get what you pay for - AND I encourage you to price it out based on what it would cost you per hour - when we broke that down he was very competitive with other people."
Kyle & Julie Shafer